In our little battle to bring more realism into Shift we sometimes come across hilarious mistakes. I will present you one of these today.
Honda S2000 is one of my favourite sports cars. It's fast enough, pretty, useful and handles like a dream. But virtual representation is not always correct as you can see below.
Original engine map :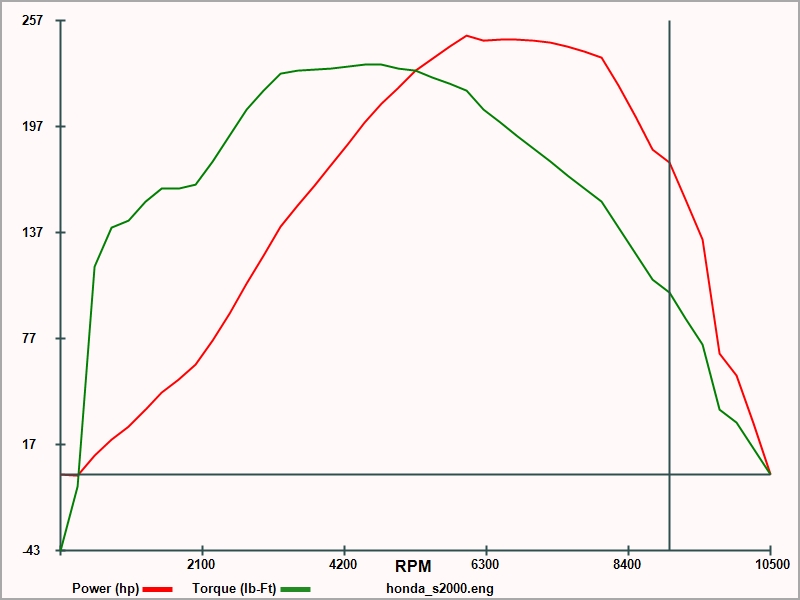 Torque curve resembles V8 engines a bit but surely not L4. There is no braking curve representation on this image however it was wrong too. Actually all engines have wrong braking maps so Michal has a lot of work to do!
New scratch made curve based strictly on dyno map :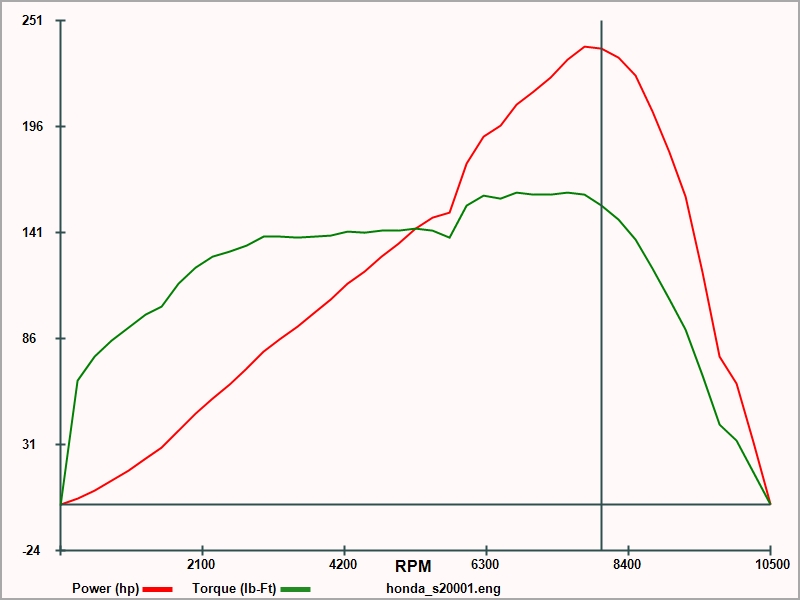 Now this seems more like a VTEC equipped engine!
As a side note – we have successfully used tyre with cornering stiffness of over 200k. Cars are quite natural to drive and easy to control over the limit. It's a big step compared to 1.74 so we are looking forward to release it.